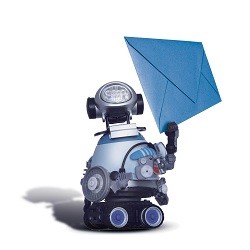 Version206 Mail
is an e-mail and SMS marketing solution for Microsoft Dynamics CRM (MS CRM).
Designed specifically for MS CRM, it is an intuitive and simple solution for engaging with your customers.

How do we differ from other solution providers?

Version206 provides a cost effective solution that focusses heavily on our individual clients' needs. This starts by providing you with a unique e-mail server to facilitate white-listing at major e-mail service providers, setting up a dedicated e-mail and marketing domain, creating Web forms and HTML templates specific to your needs and finally reviewing e-mail responses and finding ways to maximise email delivery at major recipients and ESP's.

Each client is different. Each client has different needs and requires individual attention. V206 Mail provides a solution and service that makes us the ideal partner to impress your customers.

AT ITS CORE THE FOLLOWING SERVICES ARE PROVIDED:
Unique e-mail servers for optimal reputation and deliverability.
Bulk emails with multiple attachments as well as image and file hosting.
Whitelisting & deliverability performance reviews.
Tracking of e-mails opened, links clicked, non-deliverables.
Customizable recipient rating (who is and who isn't engaging with you).
Customized list subscription management.
E-mail and web template customization to meet your company's designs.
Domain registration and management.
Surveys, RSVP, web leads - just about any interaction you need with your customers.
We can tell you about how great our product is, or you can find out for yourself!
Copyright © 2020 Version206 CC